Happy Birthday Ansel Adams!
Greetings!
So it's been a minute since I last popped in to share some photos. But I have a really great excuse that you may already know about if you follow me on social media. In case you don't… my wife and I welcomed the most beautiful twins I've ever laid eyes on. No, I'm not biased - it's just a fact :)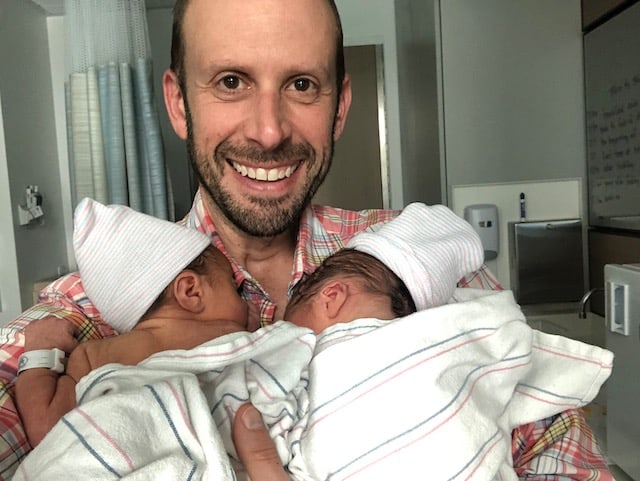 These little wonders are quite the handful and have kept us a tad busy over the last couple of months. As things are leveling off and sleep is increasing I'll be back in the gallery more frequently to share some exciting new work and archived favorites. I'm also working on something pretty big so keep your fingers crossed for me and stay tuned!

In the meantime, happy birthday to Ansel Adams!
He would have turned 120 years old. Like many photographers I've been enthralled by his work and influence on the photographic world. To honor the master, I'd like to share a story about the time I stumbled upon an Ansel Adams print at a thrift store…
---
2013
Sometimes treasures are too easy to come by... Why just the other day I found an Ansel Adams print hanging on the wall of a local thrift store… on sale for $10!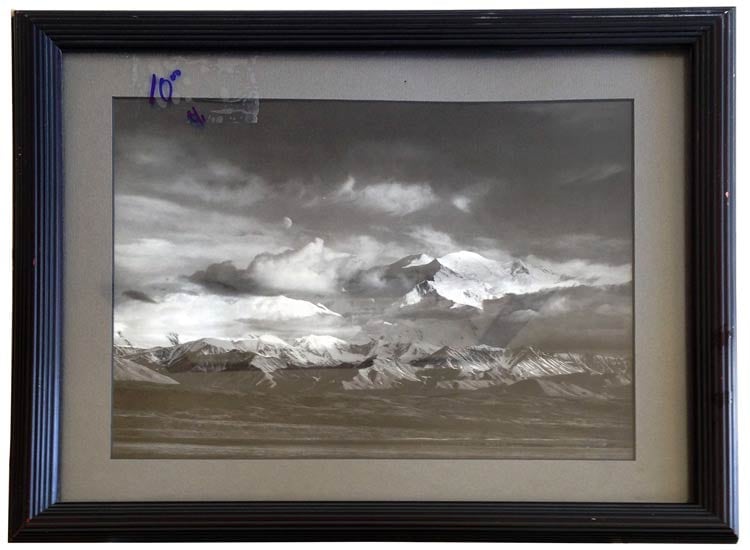 I didn't immediately recognize that particular image as an Adams since it wasn't one I was familiar with, but some clues such as the subject matter and the signature printing style let me to wonder "could it be???".
The majestic mountains and ominous clouds featured in much of Adams' work peered through the dusty frame, and I could see hints of the zone printing technique Adams used to make prints representing every tone in between the brightest white and darkest black. However, the grime inside the glass shrouded the texture of the print. It looked like it could be photographic fiber paper – a texture burnished in my mind from countless hours in the darkroom – but without dismantling the frame I wouldn't know.
I was giddy at my amazing luck and hastily forked over my ten bucks! Could this be one of those stories of rare artwork found in a thrift shop or garage sale??? I sure hoped so!
I frantically Googled as soon as I got into my car to see if this was an Ansel image. Bingo! The photo was titled, "Moon and Mount McKinley" taken in Denali National Park in 1947. My heart raced a bit more thinking about my score.
The next step was to remove the print from its shabby, non-archival housing to see if there was a signature obscured by the crappy matting job or on the back of the print. My palms were sweating as I fumbled to remove the staples that held the mat board in place. With no tools at my disposal, I pried them off with my car keys. Once all the staples were removed, horror replaced my nervous excitement upon seeing that the print was glued between two pieces of mat board. Who would do such a thing to an Ansel Adams print?! He must be rolling in his grave.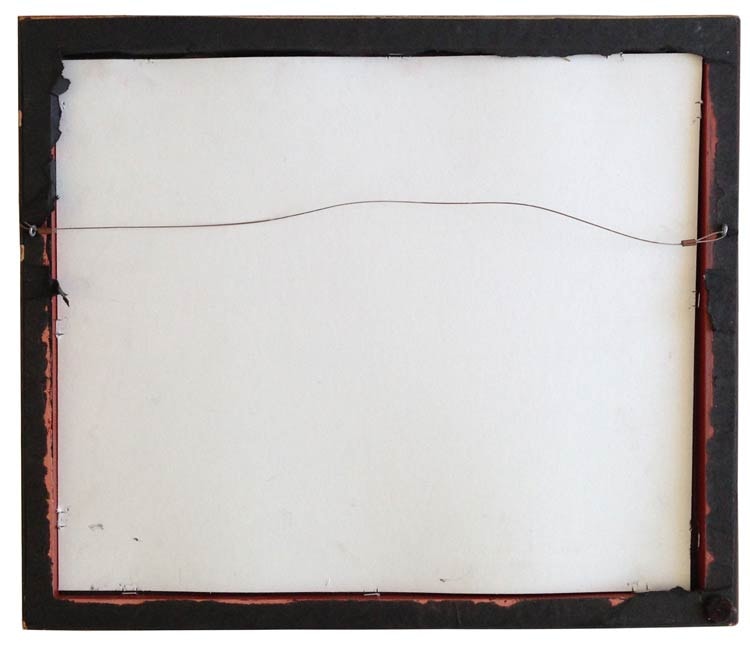 Searching the edges of this crapboard sandwich I found a corner where the tape had come loose. Ah the moment of truth! With all the dramatics of opening an envelope at the Oscars, I carefully tore away a bit at a time and peered inside when the opening was big enough for my eyes to adjust to this tiny dark cave…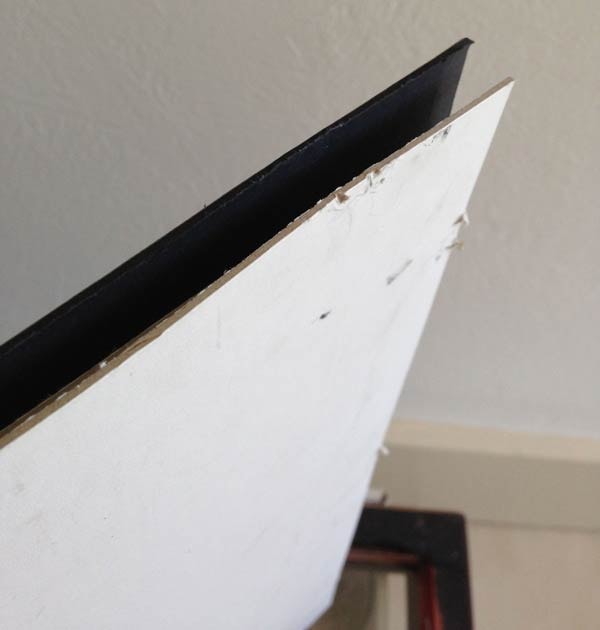 Aaaaannnnd… it turned out to be a torn page from a calendar.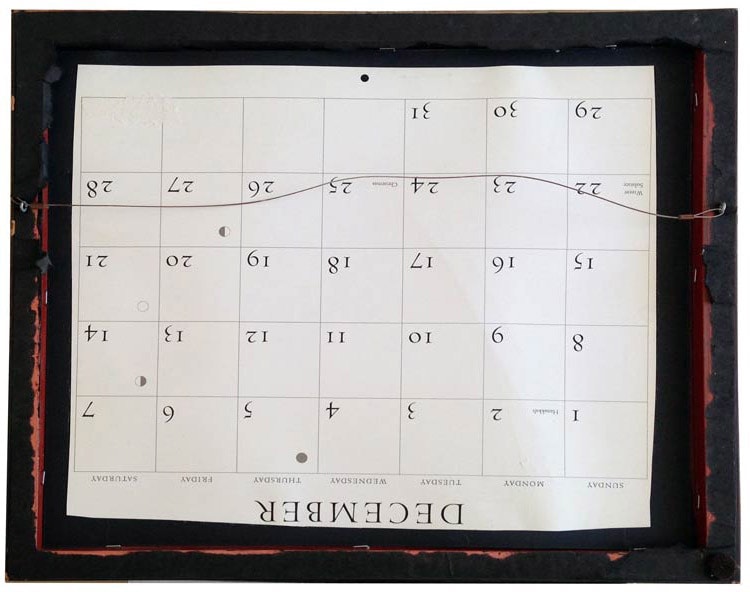 Disappointment followed and laughter took over at the sight. I really really REALLY wanted it to be an original. But the fun of this little adventure was plenty good - and definitely worth 10 bucks!
Here's to tiny adventures and Ansel Adams!