Generations - The story behind the photo
One of the fun things about deciding to have a small gallery space is taking a deeper dive into my photo archives and rediscovering my own work. That might sound silly but I have many many images sitting in the depths of hard drives that I don't visit with very often. This is one of those photos.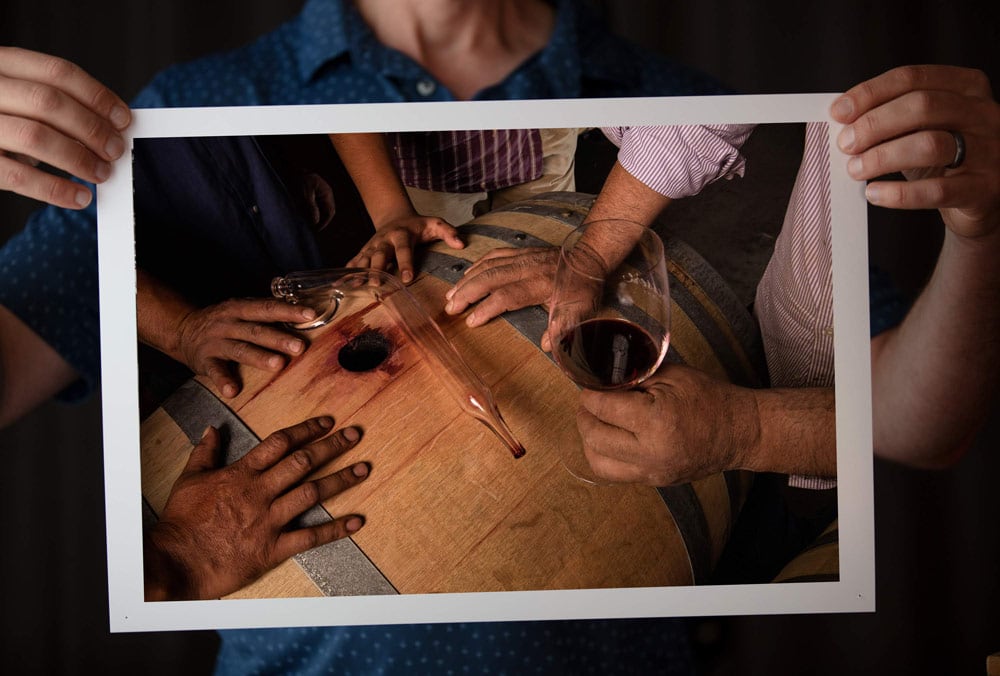 "Generations" 18"x12" fine art fiber photograph by Jason Tinacci.
I titled it "Generations", and took it while on assignment for a magazine to document a hard-working family that after working for several well known wineries decided to go out on their own. It became an all hands on deck endeavor bringing together all the family members - young and old.
I'm happy to give it some light with this handmade fine art photograph.
More print sizes & options are here.